Brooklyn Blend
194 Tompkins Ave, Brooklyn, NY 11206
Order now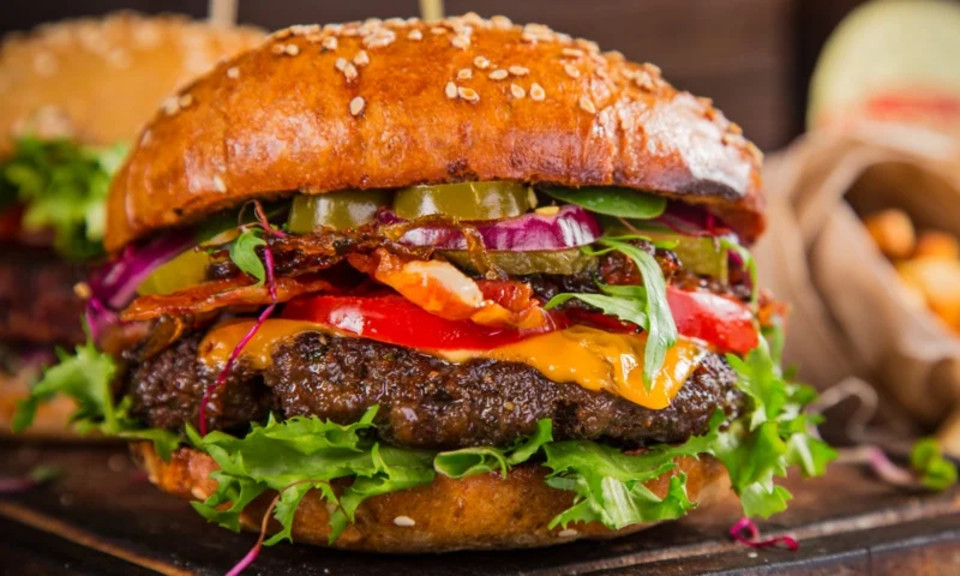 Kathreen
This was actually the best salad i have ever had in my life so far. ....wow. Every bite just kept getting better because each ingredient was given unique flavor. PleAse if you order from here get the salmon salad with green apple and cranberries. Fantastic.
ashley
Wow!!! This was some of the best delivery Ive had in a long time! The salmon sandwich is amazing and everything was packaged so nicely. The order came super quick. Will definitely be ordering from here all the time!
Renee
The food was really good I'm from the old Brooklyn, and you cant take a name like FLATBUSH French toast unless it's made with brookly love and might I add it was mad with KINGS COUNTY LOVE!!!!!!!!!
Victor
Everything was great. Only issue was that I had ordered avocado on both sandwiches and...there were none. Not a big deal. Would order from them again.
Kayla
Delicious stuff and came faster than expected! Only complaint was nothing was labeled so I had figure out what's what for the smoothies.
Christine
WHOA! So good. Salmon sandwich, smorgsboard smoothie, and green juice... IT WAS DELICIOUS, the delivery guy was super sweet, and the food was high quality.. I mean it was a little cooler than hot, and the sauce soaked into the bun but thats what you get when you get it delivered so I wouldnt even drop the stars for that, totally satisfying and tasty.
Harley
Busy coffee shop with an open and vibrant atmosphere. Yummy breakfast options and amazing turmeric bread! This time I ordered a fish salad and it was just what I needed. Smoothies are a must-have but usually take a while because of the demand. Staff is extremely courteous and genuinely cares about your experience! Good place to become a regular!
Emani
Food is really good. Smoothies too! This is my first review in a long time bc i don't care to write em but this was worth the mention. Love the fingerlings!!! Pass on the pineapples only bc they are canned circle grilled. Not worth it but the price is perfect. The tilapia sandwich is well seasoned and I love the chipotle sauce.
Dan
I wasn't expecting the tuna sandwich to be an actual piece of cooked tuna. This place does things differently but in a good way. I am a smoothie junkie and this is the only place I know of with passion fruit smoothies. I will definitely be ordering from this place again. soon.
Regine
Food was amazing! Had the salmon salad, eastern parkway smoothie, the fingerlings, avocado and grilled pineapples. Delivery came 30 min before estimated time piping hot and the smoothie was cold and slushy. I'll be ordering from here more often. My new favorite spot!!!
About us
Dinner, Hamburgers, Healthy, Lunch Specials, Sandwiches, Seafood, Smoothies and Juices
Today

Delivery: 10:00 AM - 7:30 PM

Takeout: 10:00 AM - 6:30 PM

Delivery

Monday:

10:00 AM - 7:30 PM

Tuesday:

10:00 AM - 7:30 PM

Wednesday:

10:00 AM - 7:30 PM

Thursday:

10:00 AM - 7:30 PM

Friday:

10:00 AM - 7:30 PM

Saturday:

10:00 AM - 6:30 PM

Sunday:

10:00 AM - 4:00 PM

Takeout

Monday:

10:00 AM - 7:30 PM

Tuesday:

10:00 AM - 7:30 PM

Wednesday:

10:00 AM - 7:30 PM

Thursday:

10:00 AM - 7:30 PM

Friday:

10:00 AM - 7:30 PM

Saturday:

10:00 AM - 6:30 PM

Sunday:

10:00 AM - 4:00 PM